Simplify Your
Workday With CLIP
Tired of juggling numerous tasks at once? With CLIP, you can say goodbye to manual management, and hello to effortless business operations all on one software
Tired of juggling numerous tasks at once? With CLIP, you can say goodbye to namual managment, and hello to effortless business operations all on one software
"We were managing approximately 98 commercial and residential accounts. Paperwork was piling up and the time left to do it was disappearing. Now that we have CLIP, we can save a tremendous amount of time."
– John Orr, Owner of Dura Turf

Before I got CLIP, I spent three days a week in the office doing paperwork (scheduling jobs, posting completed work, writing up invoices, etc.) CLIP allowed me to do the same amount of work in only 10-15 minutes each day."
– Martin Allen, Owner of Evironmrntal Expressions

"All the work that used to take roughly a few hours or work each day to complete before, now only takes me a few minutes. I am speechless, thank you! This software is fantastic and I have only just toutched the Surface of it."
– Jacob Pope, Owner of JP Landscaping Management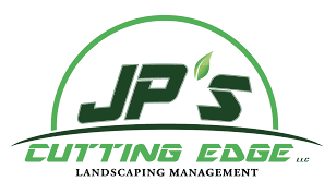 Navigate Your Day with Ease: CLIP's Key Features
Begin your day with a clear snapshot of your tasks at hand. Our unified interface provides an at-a-glance view of all job-related data, helping you plan your day more effectively
Midday Workflow Optimization
As your day unfolds, let our smart scheduling feature optomize your workflow. Allocate resources, set up tasks, and manage your workforce efficiently with CLIP's automated system.
Stay connected with your field team throughout the day. Our software supports instant communication across devices, keeping you updated and ensuring swift responces to any issues that arise.
End-of-Day Client Communication
As tasks are completed, update your clients in real-time, Our dedicated portal allows clients to track job progress, view invoices, and manage payments, boosting customer satisfaction.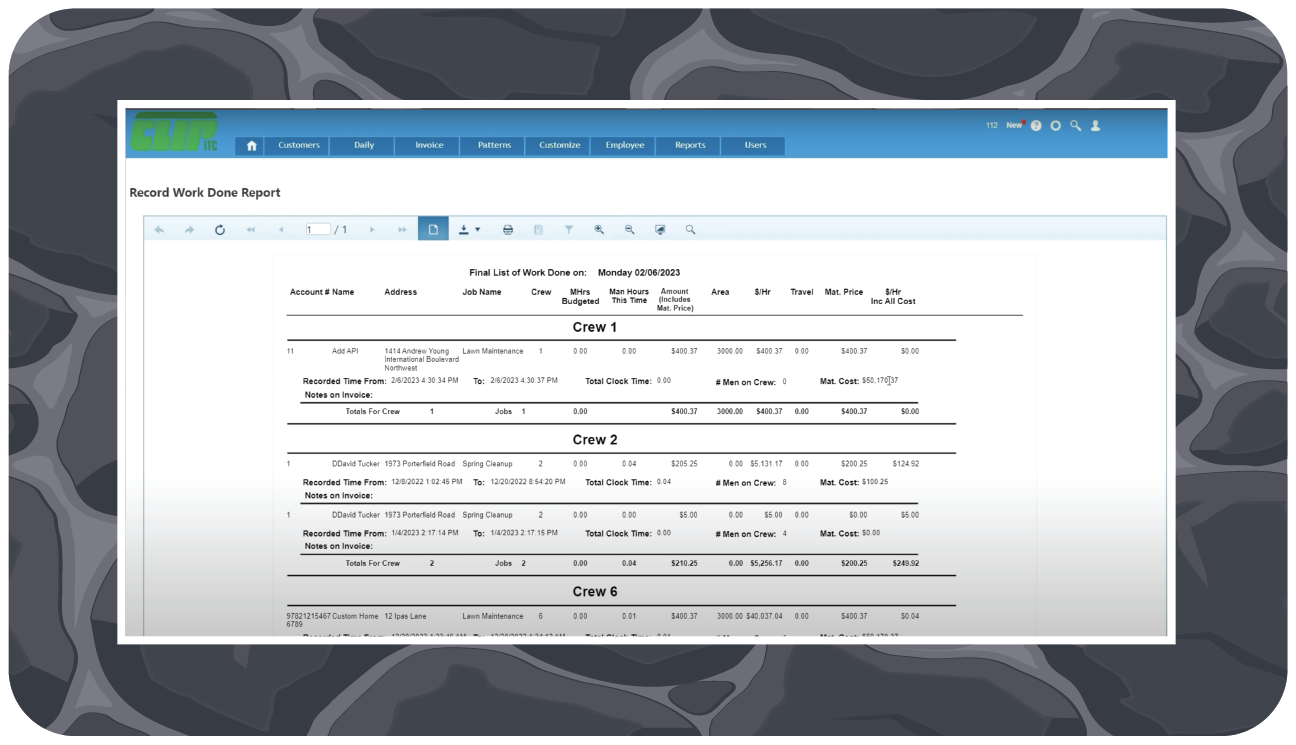 Wrap up your day with valuable insights, CLIP's in-depth reports offer detailed performace data, helping you understand profitability, pricing, and areas for optomization as you plan for the next day.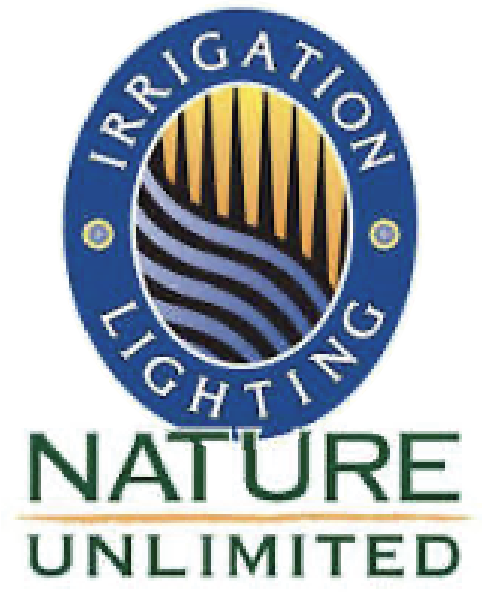 After a year of using CLIP, our business operations have truly transformed. Our organization level has skyrocketed, and it's remarkable to see how much additional revenue we'vr generated- an increase of over 20% from last year, without extra work.
– Chris Robertson, Owner of Nathure Unlimted
Ready to Simplify Your Workday with CLIP?
Begin your journy towards a smoother, more efficient workday. Schedule your CLIP demo today to see how our software can transform your business operations and customer relationships.
 Put time back into your own hands.