Your website and social media are the face of your business. We've compiled this list of resources to help you create imagery that will engage people. Because I understand not everyone is a designer, they're listed in order of difficulty of use.
5 Ways To Create Shareable Images To Market Your Lawn Care Business
Create a shareable image by merely taking a picture
Share from another post
Create a .gif
Use Canva to add image filters and text.
Grab a stock photo and Photoshop it
1) Create a shareable image by merely taking a picture
Before, after, or even during a job, you can take pictures of your customer's lawn, your crew, your gear, whatever. You can use this as an opportunity to thank your customer as well. You'd be surprised how effective a well-framed shot can be on Facebook or Instagram and how far acknowledging your customer publically will go to creating loyalty. Don't worry, if you aren't the best photographer, there are a couple of quick classes you can take to help you up your game.
2) Share from another post on your timeline
There are MANY content creators out there. These creators post great images to social media, and I'm not telling you to take credit (in fact, I think you should thank them), but once it's out there, you can share it too. This is a great way to come up with shareable images, but also engage with its creator.
On Instagram, you can easily share images to your stories and immediately create a connection between you and the creator. Bonus points if the creator is your customer, and they're sharing a picture of the fantastic job you did on their lawn. You can share posts with the share feature built right into Facebook or by using an app like Repost for Instagram.
3) Create a .GIF
Do you have a favorite YouTube video? Do you think the scene where "the one guy did the thing" is the funniest thing you've ever seen? Make it a .GIF at Imgur or Giphy. They have a tool that will turn your video link into a .GIF. It's super easy to use, and it's a great way to share an image. You don't have to limit this to memes either. Shoot a video of your crews as they work and turn those into .GIFs as well.
4) Use a tool like Canva to add filters or text
Canva is a super light version of Photoshop on the web and will allow you to create shareable images for any medium you can imagine. You pick what purpose you will create your image for (Facebook Post, Poster, Presentation Slide, etc…) and get started with thousands of free or paid assets. You can even bring your own assets to the party and create truly unique images for your lawn care business. They also offer a "design school" for folks who aren't quite sure what they're doing. Another pick would be Over for a mobile-only solution.
5) Grab A Stock Photo and "Photoshop" It
Did you know that you don't need an Adobe subscription to get Photoshop level image manipulation software? It's true. There is a ton of open-source software available on the web. Our favorite is GIMP. If you've spent any time inside of an Adobe app, GIMP should be pretty easy to pick up. Don't worry if you're lost, they have a whole suite of how to's as well.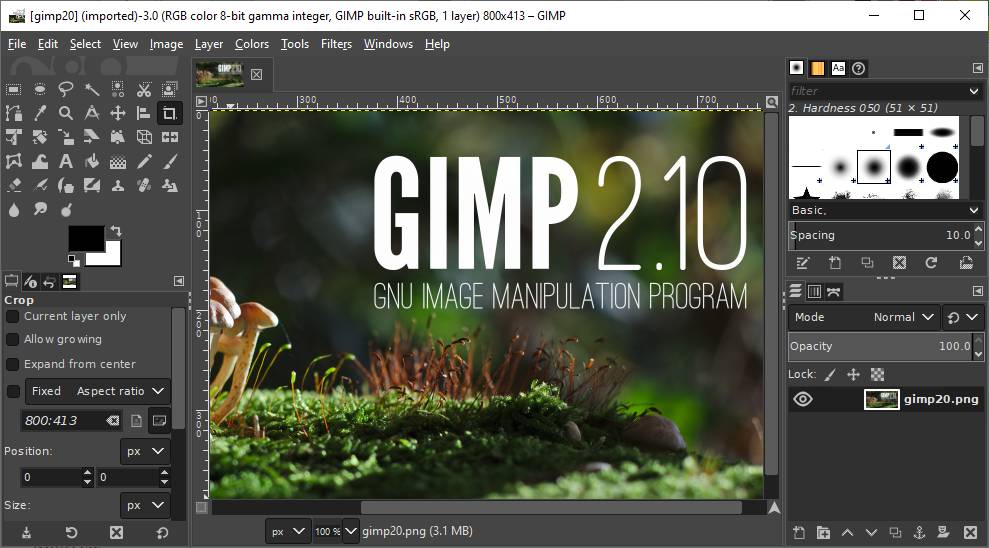 There are dozens of ways to create shareable images for your social media and website, we hope this gives you a place to start. Just remember that the goal is to engage with your customers and let them know how important their business is to you.